Dissmore's IGA
Recipes
https://dissmores.iga.com/Recipes/Detail/318/Southwest_Chicken_Wraps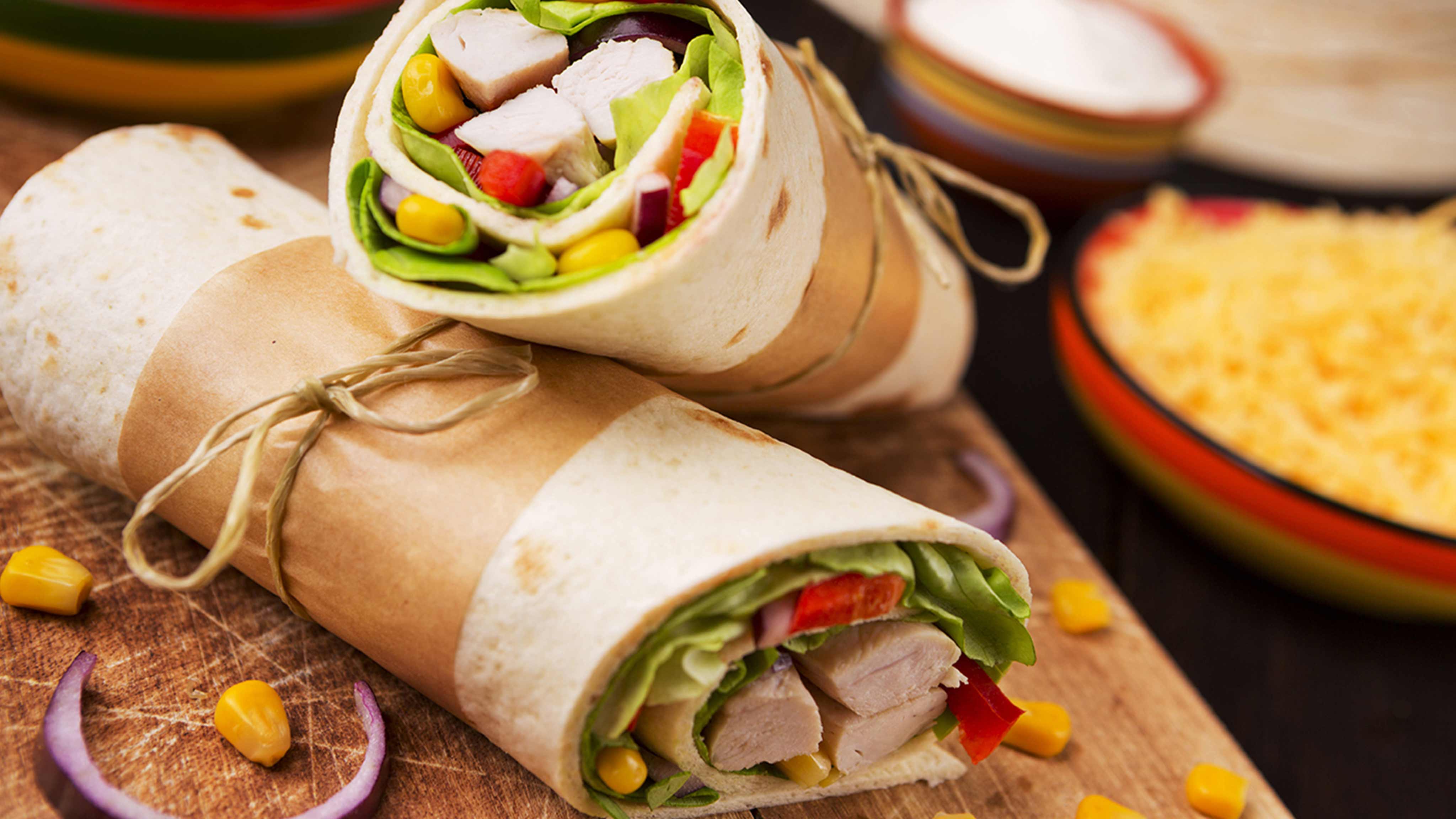 Southwest Chicken Wraps
Serve with Spanish rice for a real fiesta
Customer Rating:
1 Ratings 0 Comments
Yield: 4 servings
Preparation Time: 10 min; Cook: 12 min
Directions:
Combine beans, corn, bell pepper, lime juice, cilantro and hot pepper sauce; set aside.

Sprinkle chili powder over chicken. Cook on oiled grill over medium heat for 6 minutes per side or until no longer pink; cut chicken into thin slices.

Place tortillas on a microwavable plate and cover with a damp paper towel. Microwave for 30- second bursts until the tortillas are thoroughly warmed.

For each wrap, place three cheese halves down the center of one tortilla. Top with a leaf of lettuce, sliced chicken and bean mixture. Roll up tightly.
To broil chicken:
Place chicken on oiled broiler pan. Broil 5 to 6 inches from heat source for 6 minutes per side or until no longer pink. Continue as directed.
Please note that some ingredients and brands may not be available in every store.
Dissmore's IGA
Recipes
https://dissmores.iga.com/Recipes/Detail/318/Southwest_Chicken_Wraps
.